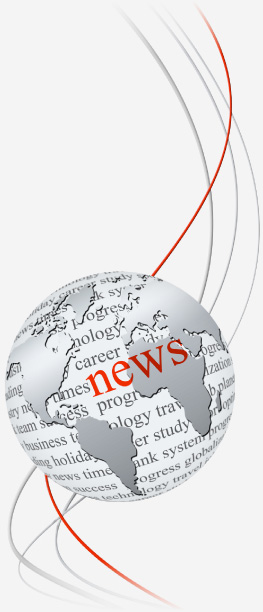 News / Press Release
IF MUSIC ALBUMS ARE HISTORY, DIGI-CARDS ARE HERE TO SAVE THE SINGLE
MIAMI, FL. DECEMBER.06.16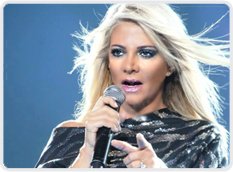 MANY ARTISTS ARE LAUNCHING SINGLES, BUT WHAT IF THERE WAS MORE
As music sales in general decreased, albums have become economically unviable. Production, manufacturing, and distribution costs make an album a hard sale where normally only one or two songs will become the favorites of the listeners. With the unfortunate business model that Apple introduced with iTunes in the late 90s–the "pizza slice" single sales– only the top singles of an album would be sold and downloaded. Fast forward to 2016; there is nothing we can do about it now so the only option is to adapt. Digi-cards download cards have been a great tool for recording artists to sell whole albums physically or "hand to hand", and maybe the only successful company in the industry to do so since, who would really want to buy paper or laminated cards in exchange for cash? Only Digi-cards are full PVC plastic, therefore they are the favorites of major recording artists as well as independent artists. Getting back to "Single" sales, what if artists could sell a single song for around five dollars? With Digi-cards download cards you could. How? Simple, with all the benefits that you can add to a Digi-card, you could very easily do it. First and foremost, your Single is there, not only on mp3 but in uncompressed high fidelity audio. Your Video is also in two formats, compressed for mobile devices and HD for up to 4k TV screens. You have the ringtone, photos, lyrics, a welcome video that you want to share with each of your buyers, and many links to all of your social media so they can follow you and "Like" you. Last but not least, there is the opportunity for your music buyers to win prizes like t-shirts, an autographed guitar, baseball caps, etc., instantly. All of this while building your fan base and making five dollars a pop and not even doing anything extra you already have or have access to. Only Digi-cards download cards give you this opportunity, do not try it with anyone else, they can´t. This is why Digi-cards are the leading producers of download cards in the world. For more information visit www.digi-cards.com or www.download-cards.com
DIGI-CARDS & DIGI-CODES COMPATIBLE WITH GOOGLE PIXEL
MIAMI, FL. OCTOBER.25.16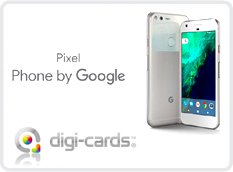 AS WITH ALL NEW DEVICES, DIGI-CARDS & DIGI-CODES FULLY COMPATIBLE
With the recent launch of the Google Pixel and Pixel XL, the Digi-cards and Digi-codes IT and quality assurance teams got to work. The results of one of the best download platforms provided by both products, the Digi-cards download cards and Digi-codes download codes, were excellent. As with every device, the teams worked on testing all aspects of the hardware and software involved, while making sure that all download cards and codes work with the resident operating system– in this case, a streamlined Android version– and that end users will not experience any errors, faults, or delays in downloading their content. Again another device or operating system added to the long list of products compatible with Digi-cards download cards and Digi-codes download codes. Rest assured my friends, clients, and end users, we have your back. For more information please visit www.digi-cards.com or www.digi-codes.com
RESTAURANT MENUS, SPECIAL OFFERS AND LOYALTY CARDS ALL IN ONE
MIAMI, FL. SEPTEMBER.22.16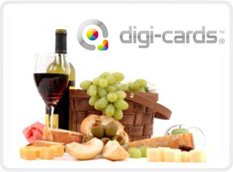 MEET THE MOST COMPLETE CUSTOMER CARD FOR YOUR RESTAURANT
A few years back when Digi-cards download cards opened a plethora of possibilities Gerardo Alton-Ortega (CEO) of the company and founder was dinning at a New York restaurant. The manager came to his table and gave him a customer loyalty card and then it happened, the card was simple but offered certain perks, like 10% discount for life at his restaurant as long as he had it with him. It did not take long for Gerardo to ask him why not add more perks and have better use of this card, that was the start of a huge business and opened a whole industry. Loyalty cards have not evolved in more than 40 years then came Digi-cards and all their versatility. Now restaurants around the world use Digi-cards as loyalty or VIP client cards with benefits such as virtual registration, digital menus, special offers, database collecting, surveys and digital downloads. That is considered good customer relations and the fact that the card is still there makes it one of the best promotional tools there is, Good restaurants and establishments know the power of the VIP card. For more information on how to get your intelligent loyalty Digi-cards for your establishment visit www.digi-cards.com
DIGI-CARDS DOWNLOAD CARDS THE NEW CRAZE FOR E-BOOKS
MIAMI, FL. AUGUST.23.16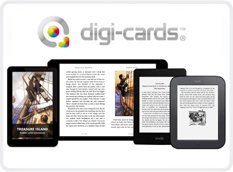 WHO WOULD HAVE THOUGHT OF PHYSICAL SALES FOR ELECTRONIC BOOKS
Just like they have done for independent recording artists all around the world, Digi-cards download cards are now doing for authors and publishers around the world. In a virtual world where human touch has lost its way and the word tangible no longer exists, Digi-cards have come to save the day. We all know now that Amazon is the largest retailer in the world, with a monopoly on ebooks just like itunes does with music, but what happened to book showings and authors meet and greet promotional events, unless you have published a real book and killed hundreds of trees by doing it, there is nothing to promote or sell. Will the attendee promise to buy the ebook on Amazon while he gets a selfie with the author? There are hundreds of opportunities and means to promote and sell a book physically, and now there are Digi-cards to make it happen. No need to wait for a publisher to sign a contract for your book, you can now distribute it via Amazon and/or physically through Digi-cards which are compatible with all ebook readers and formats. For more information on how authors and publishers are taking advantage of this innovative way of distribution and promotion visit www.digi-cards.com or www.download-cards.com readers are waiting.
DIGI-PRESS TO OPEN UK BRANCH DUE TO BREXIT
PRINCIPAT D´ANDORRA JULY.07.16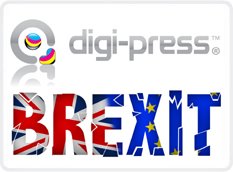 PRICING WILL BE IN POUNDS IN ORDER TO KEEP AFFORDABLE PRICING
After the surprising results on the referendum vote to leave the European Union this past June 23rd, Vital Digital Global parent company of Digi-press has decided to open a branch in the UK and set the pricing structure in pounds (GBP). Current sales to the UK are processed in the USA and the currency and pricing structure is based on the United States Dollar (USD), also some production is done in the European Union which will probably be affected once the Brexit import/export negotiations come to an end. In order to keep affordable and competitive pricing to current and future clients due to the impending drop in the value of the British pound, Digi-press products will be revalued and set to a standard pricing based on the pound (GBP). Digi-press is now becoming the go to place to print plastic cards around the world and just like it did with Mexico when the Peso (MXP) fell, Vital Digital Global froze the price of the peso to the previous value, it now expects to do the same in the UK to stay competitive and not affect current customers while all the Brexit negotiations are settled. Currently Digi-press.us serves the USA & Canada and Digi-press.eu serves the European Union, Digi-press LATAM for Latin America and the Caribbean is in its final development as well as Digi-press Middle East.